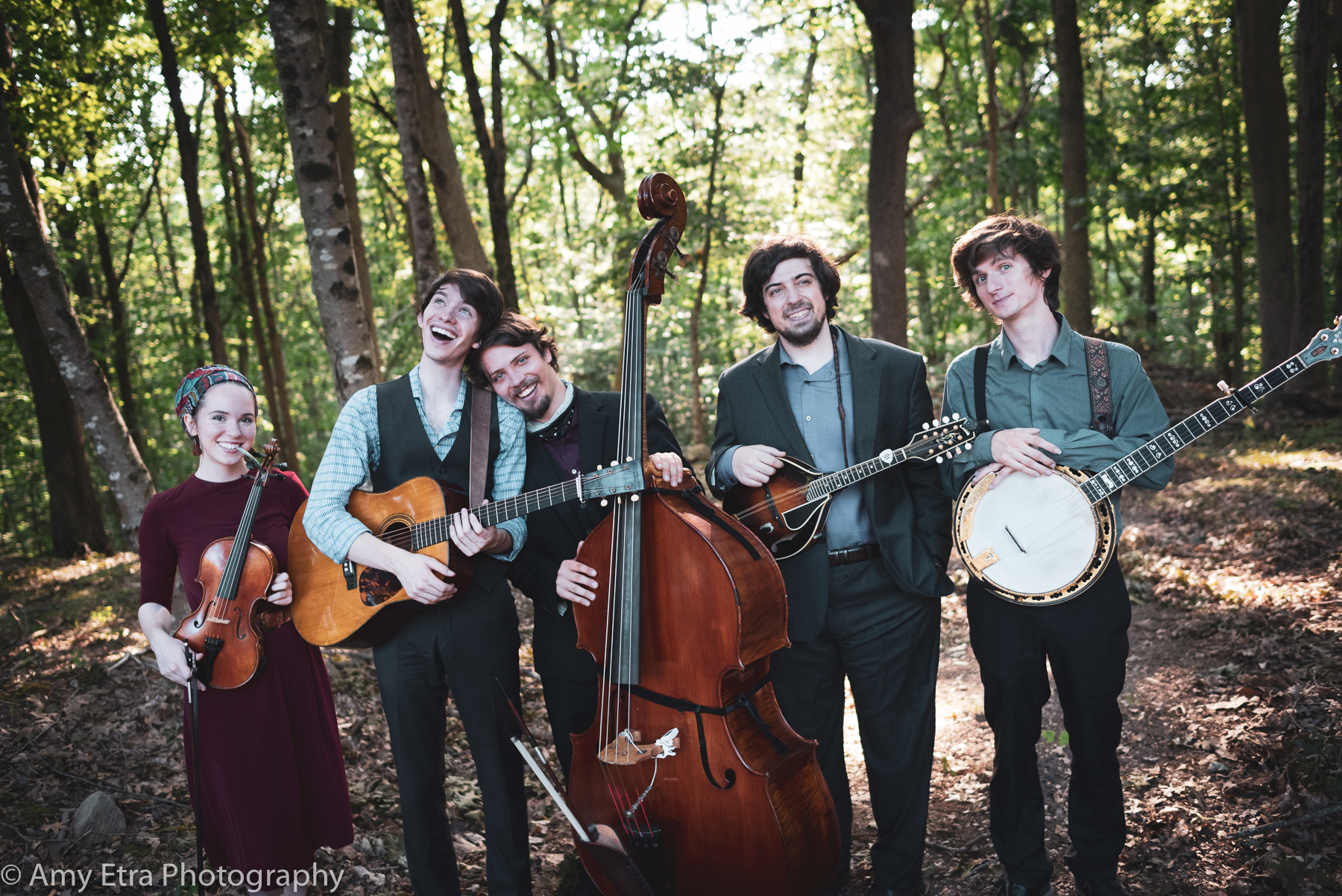 The Ruta Beggars
Brought together by their passion for bluegrass, The Ruta Beggars met while studying at the prestigious Berklee College of Music in the American Roots Program. The Ruta Beggars infuse traditional bluegrass and early swing to create a timeless act filled with intricate vocal harmonies, fiery instrumentals, and plenty of fun. They have been praised for their creative yet tasteful arrangements and charming performances, winning Thomas Point's band competition in 2019, and appearing at festivals such as Joe Val, Greyfox, Ossippee Music Festival and others.
"Lettuce speak now of the Ruta Beggars. These up and comers have a fine, fresh sound, rooted in swing, bluegrass, and beyond. They're not your garden variety, so to speak, band…" – Tony Trischka
Representation and Touring Formats
Representation: PAC's and Festivals – North America
Touring Formats:  Quartet/Quintet
Educational: Residencies, workshops & school events
Copy and format the label, publicity, management stuff here.info here.